Moving to New Jersey from Las Vegas was, in my mind, not going to be such a big transition. I know that weather and overall vibes would definitely change but since I grew up here I didn't think it would be such a big ordeal. I lived in Vegas since 2006. That's a whopping seven some-odd years to get accustomed to a certain way of life. Again, I did move to New Jersey in 2009 for at least eight months for work and a life hiatus. (Mind you, I moved back to Vegas because I couldn't take the weather) Now that I'm rambling on, let me get back to my point. This pre-winter chill is getting me down. Not spiritually or mentally, but physically. I totally fell off my Plantstrong™ diet once I moved out here. The temptations of cuisines and the like that were new and that I haven't had in a while grew too strong to withstand. I gave in to my stomach and I let my amazing way of life diminish. I was weak!
When the holiday season began, I knew that I wouldn't be able to jump on right now. Thanksgiving, Christmas, and the New Year was coming, I wouldn't be able to turn away those yummy temptations.
But then, I thought to myself, if I want to get back on it, there's no time to waste, just do it, JUMP!
The longer I wait the longer the list of excuses I'll most likely have to continue to stray away. So here I go…I'm JUMPING!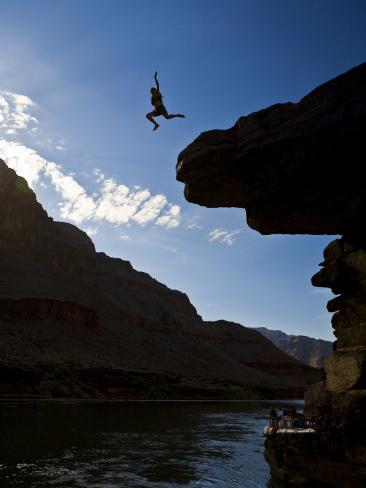 The easiest type of food to make and best tasting are definitely those hearty soups and stews. It takes no time to create these amazing dishes and oh my, does it do a body good. I'm going to be listing a few of my favorite recipes that I've came across the past year that I've been eating Plantstrong™. With these cold days here  in New Jersey, these dishes make me feel both powered up and toasty on the inside. Definitely cures the common cold! Try one, two, or even all these recipes. Let me know what you think, along with any variations you've made to accommodate those foodie taste buds and for the picky children! Enjoy!
Plantstrong™ Recipes:
Variation: I love to add 1 or 2 (depending how much you love legumes) cans of red kidney beans! Makes it a thicker soup plus adds more Vitamin C and Potassium to you meal.
Variation: Hot sauce, hot sauce, and more hot sauce! I love  hot sauce, it's the condiment I have next to water on my dinner table. Add your favorite hot sauce to this dish and it'll totally make it brighter and more refreshing! Now, just watch out for the sodium content. My favorite is Cholula! Remember the thing with sodium in recipes, think about all components of your meal before adding salt. A lot of condiments and canned products may be packed with sodium. Keep and overall eye on the salt so that it doesn't overwhelm the dish.
Variation: This is perfect as it is. Thanks, Engine 2 team! For all you gluten-free eaters, just replace the flour and pasta with brown rice flour (add one extra tablespoon) (can be found at Trader Joe's or Whole Foods Market) and Lundberg's Penne Brown Rice Pasta then you're all set!
WFM Hearty Greens Soup and Bowtie Pasta and Tomatoes
Variations: First and foremost, to make it Plantstrong™, make sure you eliminate the oil, salt and the cheese. Just cook with a little vegetable broth and you can top it off with some nutritional yeast. If you can't find escarole or rainbow, green, or red chard, by all means use some kale and spinach (my go-to greens).  This recipe can be a little bland so what I do is just add a teaspoon or two of Bragg's Liquid Aminos and Bragg's Organic Apple Cider Vinegar to make this soup pop with much flavor.
WFM Creamy Curry Cauliflower Soup (My Favorite)
Variations: At the very end, I like to add a bit of cooked red lentils. It makes it a whole other character with that extra addition, trust me! And if you like just just a tad bit, bolder, I like to use a tablespoon and a half of garam masala. It can be found in the spice aisle and Whole Foods Market. This addition makes it your own!
I'M SALIVATING!!
Alright, so there's the list of amazing soups and stews that will keep you warm through the winter holidays as well as power up your heart, body and soul. This is what I'll be having this week to come so if you have any questions, please feel free to drop me a line. I'm open to comments, questions, and concerns. Leave it here in the comments section or email me at florvilking@servemenow.org!
Thanks and happy healthy eating!
-Chef Flo